WITHOUT VISION, YOU'D BE BLIND
Codemotion Amsterdam 2017.
A talk at Codemotion Amsterdam 2017 about the value of a strong direction.
About maintaining a vision for years-long projects and offer practical strategies to maximise communication.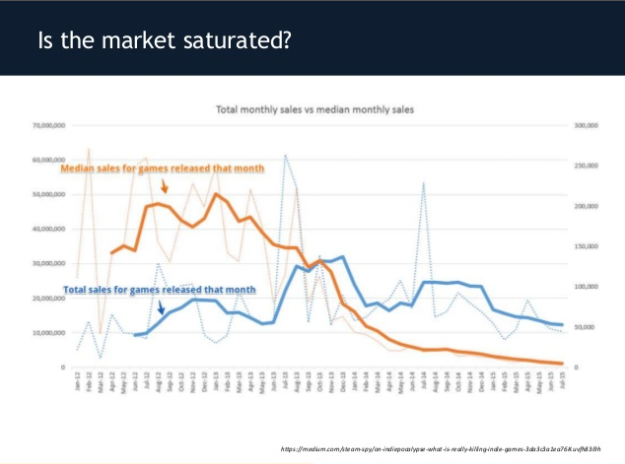 Codemotion 2016.
A talk about how trends affect your game's reception and sales. Marketing and quality are not enough if the timing is wrong.
USELESS INTERACTIONS FOR USEFUL RESPONSES
Codemotion 2016.
A talk about how implementing interactions that are apparently useless (say, hugging a character) can lead to defining emotional moments in games.
FROM A COOKIE TO THE FULL CAKE
GDC EU 2014.
A talk about the design strategy taken to expand FRU, the original game jam prototype, into FRU, the Xbox One release of 2017.

Featuring a beard that was definitively a bad idea and free cookies at the end!
EXPERIMENTAL GAMEPLAY WORKSHOP
GDC 2013.
I was invited to talk about the design of FRU together with Robin-Yann Storm at my beloved Experimental Gameplay Workshop.